Tarpon fishing in the keys combines beautiful island scenery with high flying intense action.

n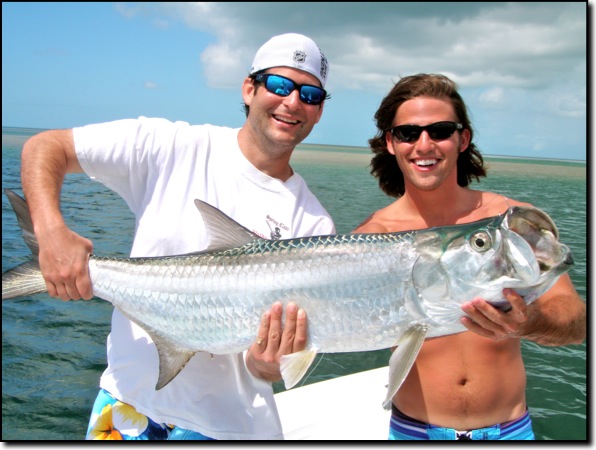 Visual: Tarpons are silver in color with a grayish green color on their backs. They have long bodies with huge scales that are rather thick like a coating of armor. Their dorsal fin has a ray that is elongated and a forked tail. They have large scoop like mouths and on average are 25-80 pounds. The biggest tarpon landed on record was 283 pounds.


Location: Tarpon are found in both the Gulf of Mexico and the Atlantic. Tarpon favor inlets and can be found in numerous harbors throughout the Florida Keys. Tarpon can be found all year but are most plentiful from mid- March to October in both the Bay side and Atlantic.

Diet: live shrimp, live crabs and live baitfish such as Pinfish, Mullet, Pilchards and Squirrelfish.

The Fight: Tarpon are considered the most exciting fish to fight. Once hooked a tarpon will fly through the air, twisting, flipping, spinning, trying any acrobatic tricks to free itself. Many methods can be used to capture these powerful fish including trolling, casting, drifting, and fishing. They are very strong and may take hours to land. Proper equipment is very vital including 12-40 Lb tackle depending on the size of the Tarpon. You are sure to have an amazing battle while Tarpon fishing.
For Reservations Call OR Email Captain Nat Sampson
305-393-2252 Email Captainnat100@yahoo.com